"To live in authenticity, peace, and with an open heart,
we must free ourselves from limitations, traumas, and fears and embody, honour  and love all that we are.
When we then start to live from the wisdom of our hearts, there are no limitations and life becomes a magical adventure with a wonderful unique purpose filled with
love, joy, and abundance."
Franziska ♥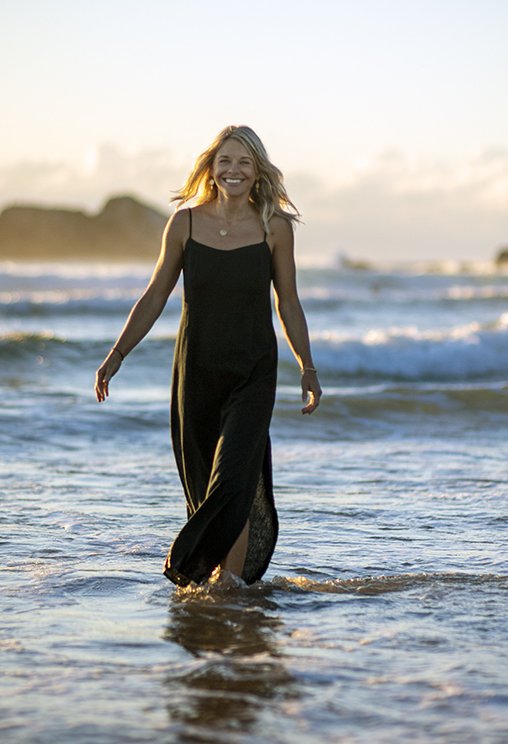 Franziska Guentensperger
Energy Intuitive, Transformation Mentor & Teacher,
Founder of Waves of Oneness
Franziska's mission to assist and empower individuals to love and honour their uniqueness, embody all that they are, manifest their heart missions, and live thriving authentic and joyful lives from the heart.
Franziska's vision is a world where people live empowered in their light, truth and heart coherence reunited as a world community.
More About my Story
Born as a highly sensitive person, empath and energy intuitive, Franziska knows through her journey the feeling of doubting oneself, feeling different, and the sense of not belonging.
She has always felt strongly connected with nature, animals and the worlds beyond 3D reality. For a very long time, she did not understand this natural gift. Franziska felt that something was wrong with her and felt very different from others. As a result, she suffered for many years from severe anxiety, panic attacks, lack of direction, confusion, and loneliness. She struggled to find joy as a human being, accept, and love herself.
Franziska's search for healing, understanding, and belonging took her travelling and living in many countries around the world. She was introduced to various forms of healing, cultures, and ways of life.
After finally leaving her corporate career, where she found herself very unhappy, her yoga journey brought her to India, where she lived for two years. During this time, she experienced a profound awakening, healing, and transformation accompanied by a life-changing pilgrimage to the sacred sites of Egypt where she realised her soul mission and her life's work Waves of Oneness.
Studies and Trainings
Energy Mentoring School with Lynette Arkadie, Australia, 2015-2019
A powerful program that has supported her to dive deeper, enhance her energy awareness and to develop and hone my skills as a facilitator and Energy Therapist.
Accredited Children Yoga Teacher, Rainbow Yoga, Switzerland, 2017
A wonderful gift to support children and teenagers with the transformative and supportive tool of Yoga that brings so much joy.
Ashtanga Yoga Assistance at Ashtanga YogaMoves, Australia, 2015-2017
Franziska is feeling very grateful she has had the opportunity to deepen her own practice, understanding and skills as an Ashtanga Yoga Teacher, as a student and an assistant of certified teacher Eileen Hall.
Diploma in 'Holistic Kinesiology and Body-Mind Medicine, College of Complementary Medicine Australia, 2014-2015
A powerful tool that she integrates in therapy sessions to support clients on all levels of body, mind and soul to increase the understanding of how intimately our different layers are connected.
Authorised Ashtanga Yoga Teacher level I by the Shri K. Pattabhi Jois Institute in India, 2014
Official authorisation to teach Ashtanga Yoga Mysore. 
Certified and internationally registered Magnified Healer/Master Teacher Phase 1, India, 2012
The first energy healing modality that Franziska learned during the time in India.
Certified and internationally registered Angelic Reiki Master Teacher, India, 2013
A powerful energy healing modality, working with the angelic realm.
Qualifications before Franziska's personal re-orientation

PGCE – Diploma Foreign Language Tuition for Adults, Arbeitskreis DaF – AkDaF, Switzerland, 2009-2010
After leaving Marketing and before going to India, she taught German for 2 years in various language institutions and companies. 
Certificate in Social Studies BMS University, Switzerland, 2005-2006 
Commercial Federal Diploma of Business BMS, Switzerland, 1995-1998